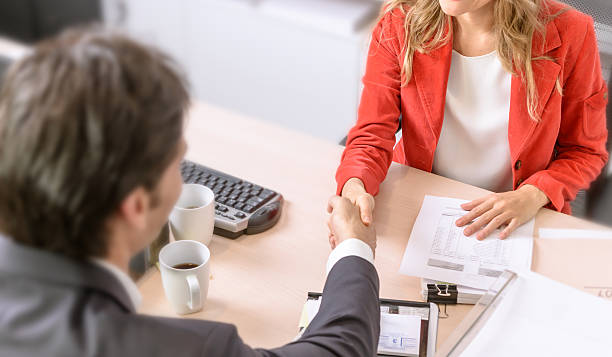 Small Business Advice: How to Win Government Contracts
More and more government contracts have been awarded to small businesses over the last few years. And the forecast looks positive as Congress has been showing a keen interest in small businesses, and the federal government has even laid down procedures for micro-contracting (for the facilitation of smaller contracts).
Here are tips to help your small business through the process of winning a government contract:
Be sure that you qualify as a small business.1.
Incorporating your small business is the first logical thing to do. "Small business," as per SBA's definition, is based on how many people are working in the business and how much it's making annually on average. On the other hand, qualifications are determined by industry as per guidelines of the North American Industry Classification System (NAICS).
Maintain good standing.
A small business can only be eligible for a government contract if it is in good standing in the state or states where they do business. That means they should pay franchise taxes, submit accurate annual reports, update their license, and meet other compliance requirements. If a small business fails to comply with these, it may lose its authority to operate in the state, which in turn makes it less eligible for government contracts.
Register your business.
Those who want their small business to get federal contracts should first sign it up on the System for Award Management (SAM) website, which serves as the main registration system for all potential government vendors. This website is not only meant to store your pertinent information as required by government agents, but it is also lets you market your business and make it stand out above the rest in your category. Also, doing business with the U.S. government requires you to have a DUNS Number, which is essentially a unique nine-digit number that serves to identify each of your business locations.
Establish a network.
As long as you have complied with all the requirements, you are now eligible to bid for a government contract. The SBA website has a feature that match small business owners with suitable government contracting opportunities. You can also check out the Federal Business Opportunities (FBO) website, where you can find business opportunities more than $25,000, including bidding information.
Take full advantage of certain programs.
There are programs that are uniquely designed for particular types of businesses, such as those owned by disabled persons or by women. All information you need to know, such as regulations, resources, systems, etc. can be found in the FBO's website.
Government contracts can prove to be a lucrative and mostly untapped revenue source for a lot of small businesses. The process is not the simplest, but thankfully, a lot of resources are available to help those who would like to do business with the government. Of course, it is important to assess the credibility of the these resources to ensure that only the correct information is received.
Short Course on Contracts – Covering The Basics